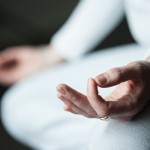 Welcome to yogimi
Yoga and Aerial Yoga Hamburg with Carolin Adler
"Health is Wealth.
Peace of mind is Happiness.
Yoga shows the way."
Swami Vishnu-Devananda
Welcome to yogimi. Are you looking for Yoga or Aerial Yoga in Hamburg? Do you want to know more about yoga? Then please take a look around on my webpage.
Yoga
Beginner or Advanced, athlet or (still) untrained – Yoga is suitable for every person. This uniting system strenghtens and balances body, mind and soul. I offer Personal Training and Class Teachings on Sivananda Classes, Aerial Yoga, Business Yoga or Yoga for Children .